You can be a Hero to children in need by running the 2024 Bank of America Chicago Marathon for Mercy Home. With every step you take, you'll help give abused, neglected, and abandoned children a safe, loving home.

Our Heroes are an integral part of the Mercy Home family because they literally work miracles in the lives of our kids. Because of their dedication, they make it possible for our kids to learn all the necessary skills to succeed both in school and in life. We hope you will consider joining the ranks of those who make this possible!
You can do it...and we'll help
As a member of the Mercy Home Heroes team, we'll make sure you have everything you need to reach the finish line.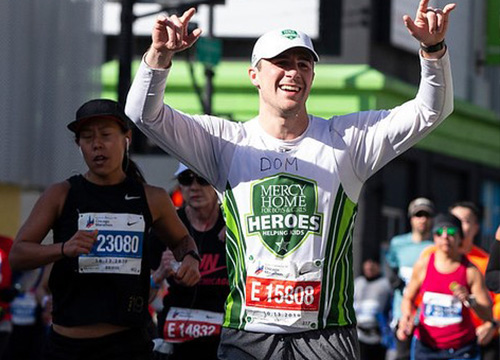 Guaranteed Race Entry
Don't take your chances in the drawing. Secure your spot in the sold-out Chicago Marathon by signing up today with the Mercy Home Heroes. *
* $1,250 fundraising minimum.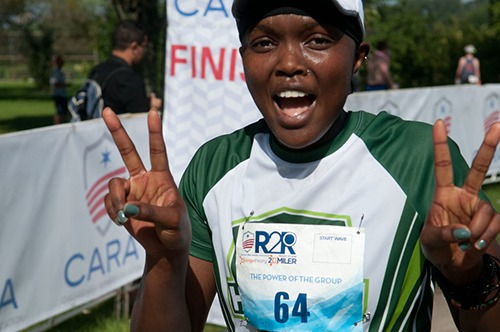 Free Training with CARA
CARA has helped tens of thousands of runners complete 26.2, including thousands of charity team runners. If your goal is to complete the marathon in Chicago, CARA's 18-week program has long been Chicago's premier group training program, serving newcomers and experienced runners alike. Learn More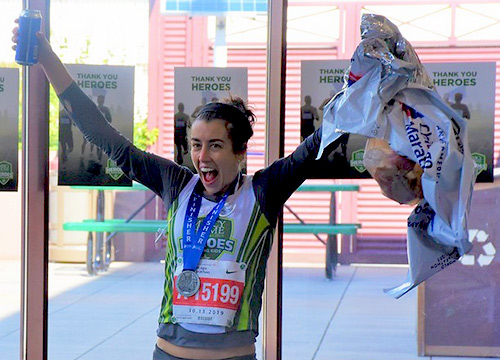 Team Events
Learn more about the kids at Mercy Home and get to know your fellow team members with a pre-race pasta dinner, post-race victory party, and team get-togethers throughout the year.
Exclusive Gear
Show everyone that you're making a difference for the kids with our
eye-catching race-day singlet and tee.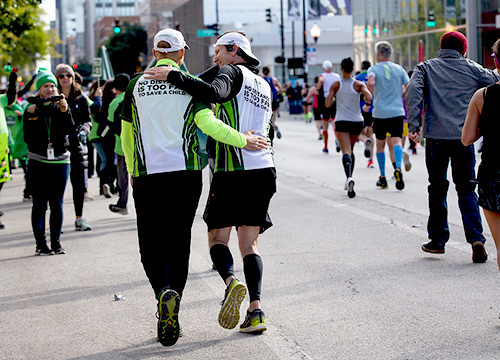 Fundraising Support
We'll give you everything you need to reach your goal, including your own fundraising web page and fundraising guide.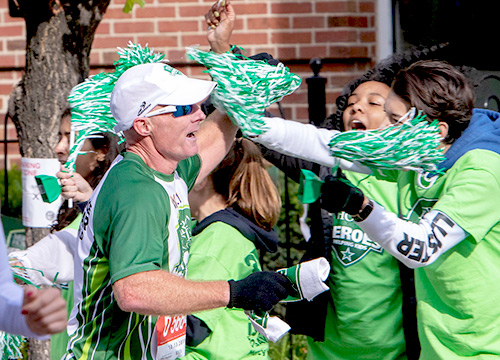 Cheer
You'll get a Hero's welcome from Mercy Home coworkers, kids, friends, and family as you pass our campus at the Mercy Mile.