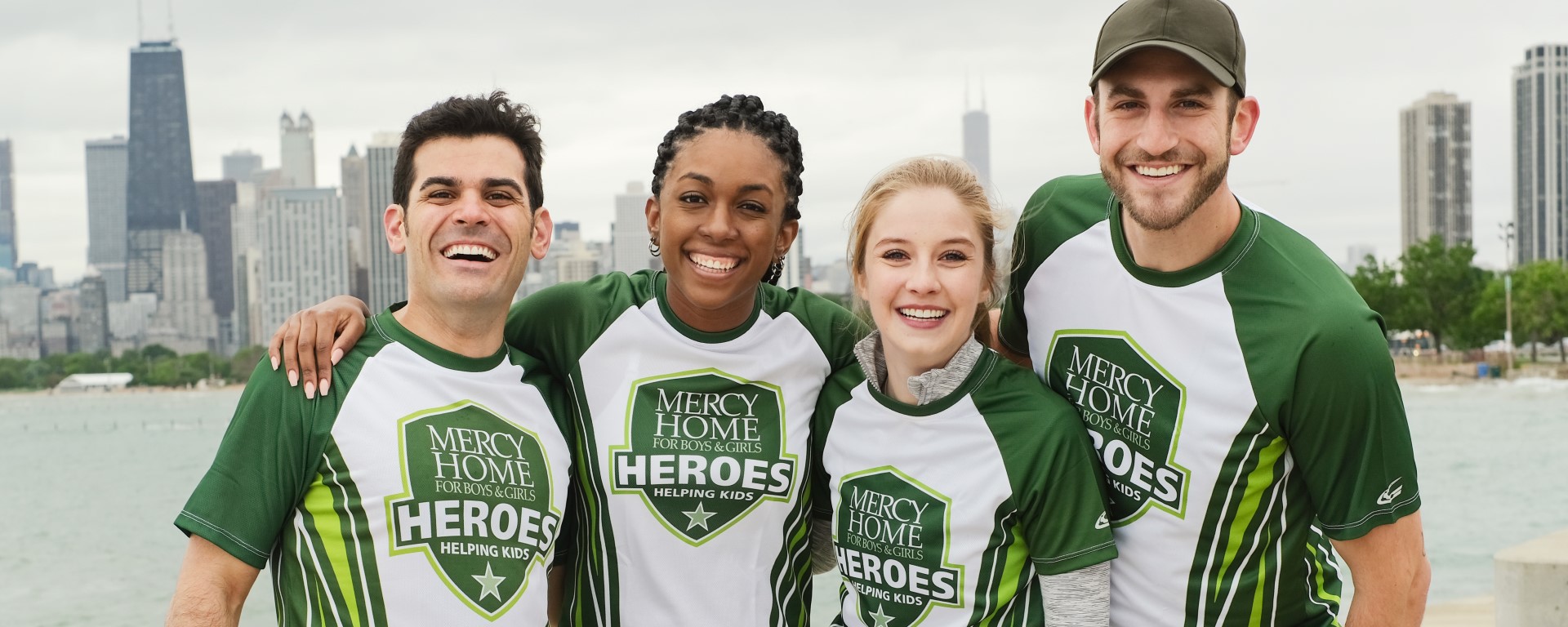 Be a Hero-However You Choose
You can be a Hero for kids in crisis by running, jogging, walking, biking, swimming, you name it--the choice is yours!
No matter what activity you choose, your efforts will go a long, long way to give abused, neglected, and at-risk children a safe, loving home, healing from trauma, and tools to build a brighter future.
We Need Heroes Like You
Mercy Home Heroes work miracles in the lives of our young people. Because of the funds they raise, we're able to give our kids the skills and support needed to succeed in school and in life.
Our Heroes have raised more than $4 million over the past 10 years through their participation in the Bank of America Chicago Marathon. But we know that running 26.2 miles every year might not be for everyone. That's why we're offering you other ways for you to join our team.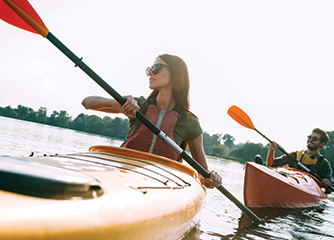 Hero's Choice
Create Your Own Endurance Fundraiser
Our Hero's Choice endurance fundraiser option gives you the flexibility to choose your own activity while raising critical support for the children of Mercy Home for Boys & Girls.
Start Your Fundraiser.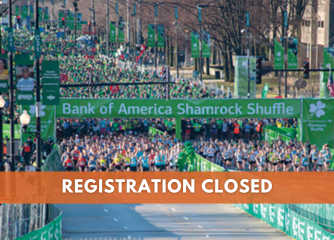 2023 Bank of America Shamrock Shuffle
Join the Mercy Home Heroes in kicking off the running season in Chicago on Sunday, March 26, 2023. With over 20,000 runners winding their way through downtown Chicago, this famed 8K race has all the energy and excitement of the marathon. Minimum fundraising commitment of $250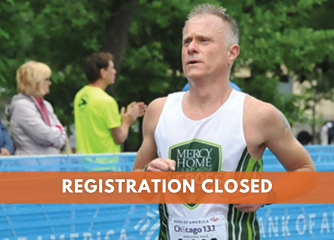 2023 Bank of America Chicago 13.1
Run the Chicago Half Marathon! Mercy Home was chosen to be one of only six charity partners for the Inaugural Bank of America Chicago 13.1 last year because of the positive impact we have on children and families on Chicago's West Side. Minimum fundraising commitment of $500.

You can do it...and we'll help
Whatever challenge you accept, you'll be a part of our dedicated Mercy Home Heroes team, and we'll be there to support you every step of the way. From training plans, to fundraising coaching, to Heroes apparel, you'll have everything you need to reach your finish line.
And, we'll set you up with your own individual or team fundraising page that you can customize and share with your network and provide information to share with potential donors about our Home and the mission that you make possible.
Up for an even bigger challenge?
New for 2023! This year, you can run the 2023 Bank of America Chicago Marathon, Chicago 13.1, and Shamrock Shuffle as a Mercy Home Hero for one fundraising commitment!
Individuals who finish all 2023 events will receive a unique Bank of America Chicago Distance Series medal and will be eligible for a guaranteed entry into the 2024 Bank of America Chicago Marathon.
More details to come
Questions? Ask Mary.