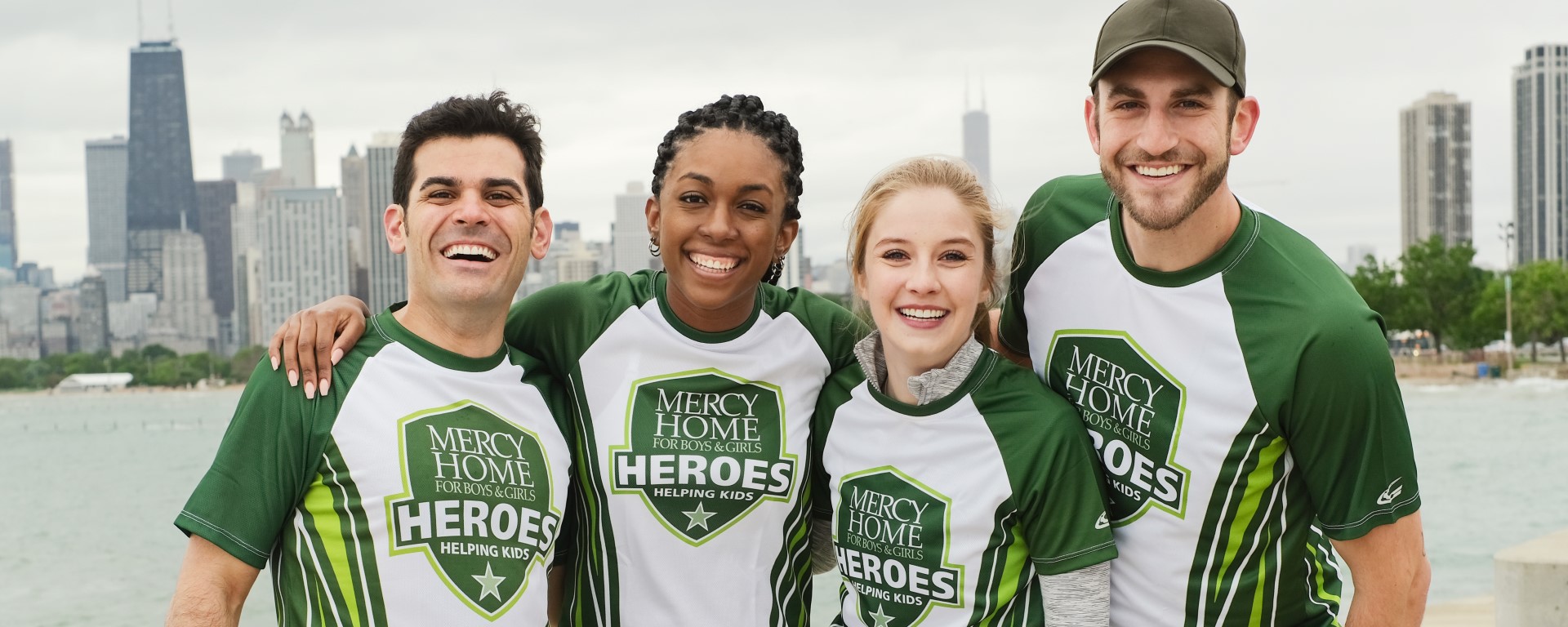 2021 Heroes Challenge
This is your chance to be a Hero
Our team of Heroes is crucial to the mission of Mercy Home. Through physical challenges and fundraising, they provide our kids the tools they need to heal from past traumas and build brighter futures. Our Heroes usually run a marathon, but we know that isn't for everyone. The good news is now anyone can be a Hero for our kids thanks to the 2021 Heroes Challenge.
How will you help the kids of Mercy Home in 2021? Make your choice below to get started.
Heroes Challenge Virtual 5k
Join us virtually as we run at our boys campus in Chicago. Enjoy a motivational playlist and an amazing interactive experience through the Charge Running app.
Heroes Challenge DIY
The choice is yours, and the options are endless. You decide what makes you tick, then create a challenge that inspires those you know to support our kids.
We'll set you up with your own individual or team fundraising page that you can customize and share with your network. We will also provide information to share with potential donors about our Home and the mission that you make possible.
So what are you waiting for? Sign up now and become a Hero for the children of Mercy Home!
Questions? Ask Jim.